The feeling of electric radiant warmth can be likened to the effect of sunshine radiating through the window onto the floor
WE PROVIDE ALL UNDERFLOOR HEATING SOLUTIONS FOR YOUR HOME
With expertise in electric floor heating systems, Trilect can provide the most effective and efficient heating solution for your project.
Trilect stocks the full range of world-leading electric underfloor heating products to suit all your heating needs, for all floor coverings. With expertise in electric floor heating systems, our master electrician team can provide the most effective and efficient heating solution for your project.
From the superior twin conducting cable of the electric floor heating systems to the quality components used in each system, we commit to designing superior installations which meet the needs of our customers.
Trilect using Livella's underfloor heating products.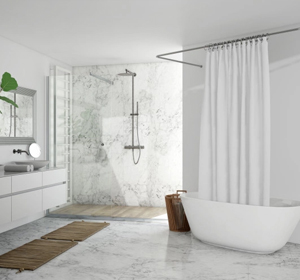 IN-SLAB FLOOR HEATING
FHA's heating cables are so versatile and reliable you can even heat your showers or stairs.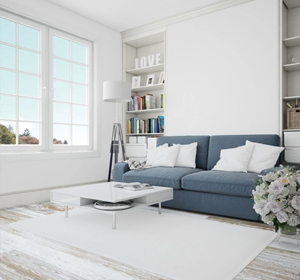 ON-SLAB FLOOR HEATING
Great choice when heating large areas, where heat is required for long uninterrupted periods.
CONTROLLER
Livella engineer and manufacture the most reliable, versatile and attractive controller in the industry.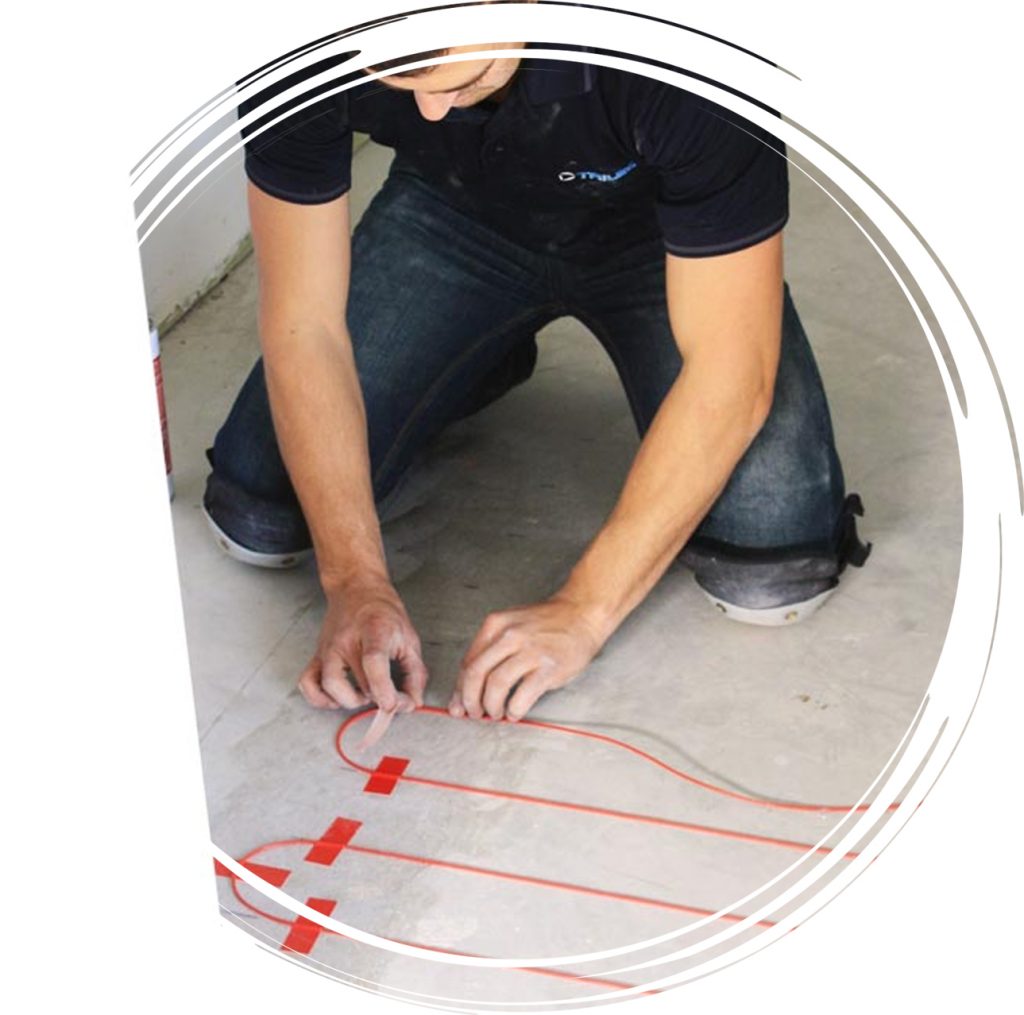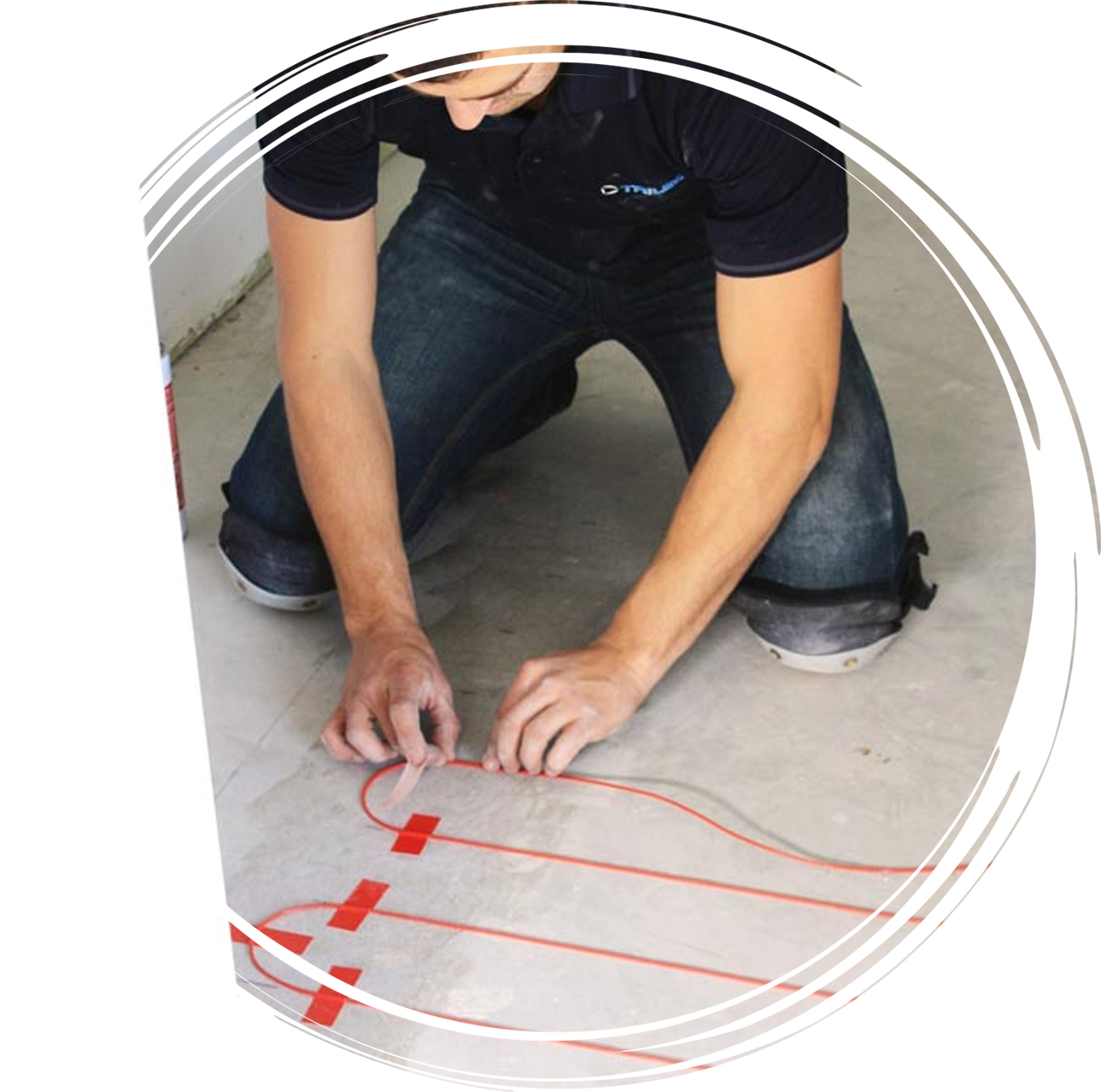 UNDERFLOOR HEATING BENEFITS
There are so many advantages to using underfloor heating. Let's check out the 4 main ones!
ALLERGY AND ASTHMA SUFFERERS' BEST FRIEND
Warm floors deliver continuous comfort while greatly enhancing air quality by not circulating dust, smoke and pollen particles as well as other allergens.
By heating your feet your heart will not have to work as hard to ensure your feet are warm. When your feet are warm your heart and body are more relaxed and therefore you are more comfortable.
Radiant floor heating systems are cleaner, healthier and more responsive than traditional heating appliances so is the perfect family-friendly option.
The heating cable is waterproof – has exceeded the requirements of IPX7 – so is perfectly safe in all wet areas including bathrooms, showers, wet rooms and other public amenities.
WHY TRILECT FOR UNDERFLOOR HEATING?
Whatever your home ventilation, heating or cooling challenge, we've got the skills and products to help you make your home healthy and snug, so you can fully relax.

FULL FREE HOME ASSESSMENT
Many other companies when quoting do not get under your house or up in your roof space! But not us, we are happy to do this in order to provide you with an accurate quote.

When booking an appointment, our team will give you an exact date and time that we will be there to quote or install. We will also remind you about that appointment.

FAST TURN AROUND ON QUOTES
We aim to leave a quote on the day we meet you.
This means you'll have the chance to get your system installed or repaired as soon as possible.

LICENSED INSTALLERS AND TECHNICIANS
We are a team of Master Electricians Auckland with over 25 years of experience.
So sit back, relax and enjoy a seamless, stress-free project. We got it sorted for you!
Step-by-steps on how a project comes true
Business partners & suppliers
We have great reputation in our field and so do our partners & suppliers

Let's get started on your project
Contact us today to arrange an appointment with our technician. There is no obligation to work with us after the meeting. You won't be tied into any contracts at this stage.