Considering a Ducted heat pump System?
Installing ducted heat pump systems is a convenient way to heat or cool your entire property
The units distribute warm or cold air to the outlets installed in every room via ductwork.
They give you full control over your indoor temperature. You can enjoy a cool environment during summer and stay warm during winter.
A ducted heat pump system is ideal when you want to heat/cool multiple rooms as they allow you to control the climate in your home at the touch of a button. This amazing system can have all rooms heated/cooled at the same time enabling you to move from room to room in superior comfort.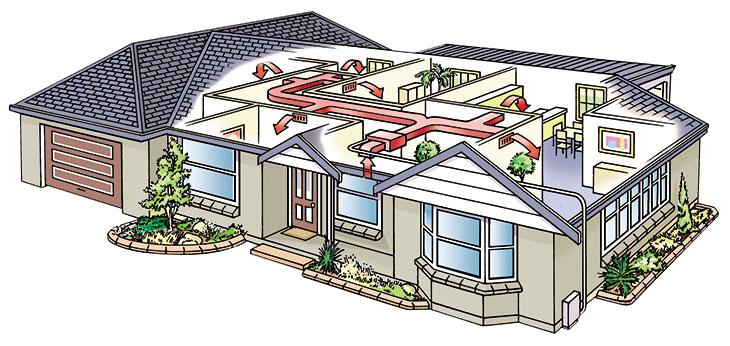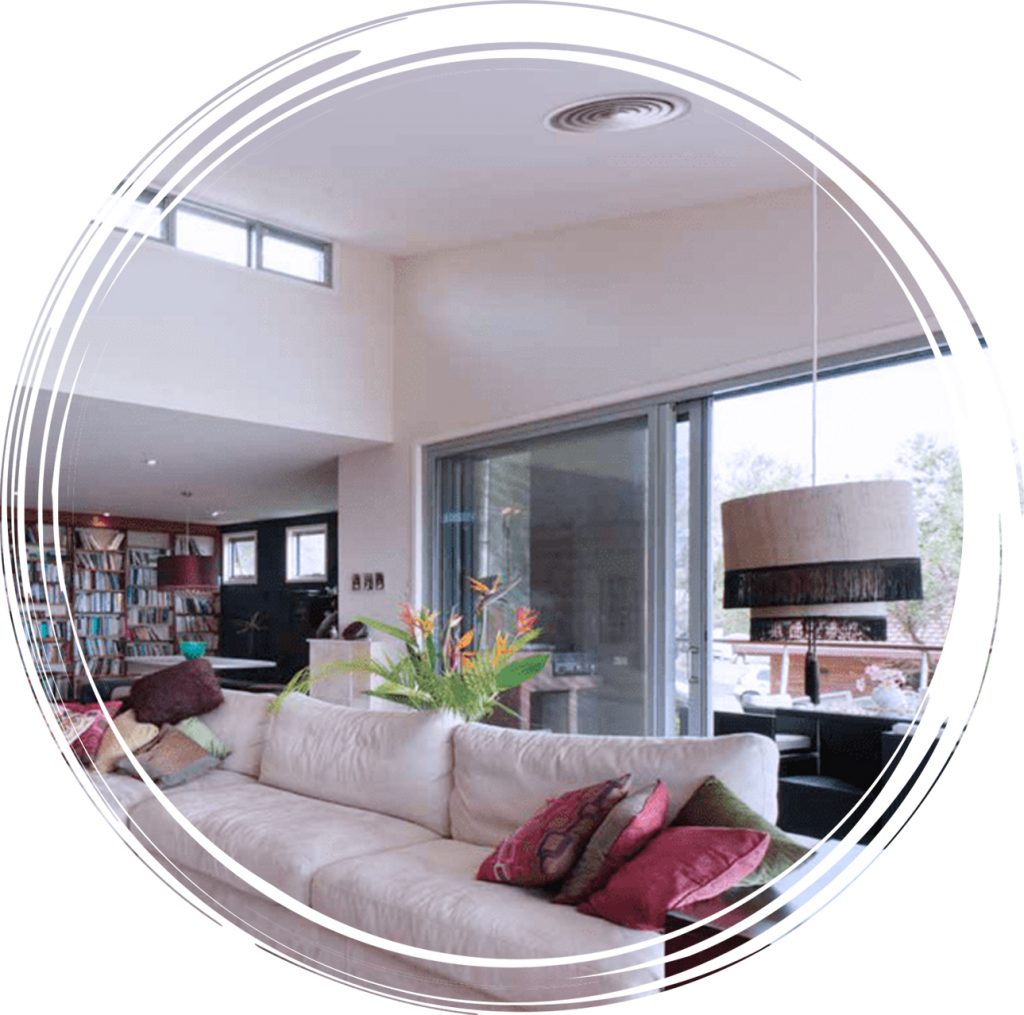 Effectiveness ; efficiency
Even though heat pumps still use electricity, they are going to need a much smaller amount than a lot of other heating and cooling systems. Mainly, because pumps do not generate heat, they just transfer it. A ducted heat pump can easily deliver up to 3 times more heat than the amount of electricity it consumes
Only one unit is needed for an entire house
Many portable heaters are only designed to warm a very small area like the ground around your icicle-cold feet, for example, and the heat may not emanate to a wide enough area to truly warm your environment, or your body, unless you literally sit on top of it, which is neither safe nor practical!
The great thing about a ducted heat pump is that you can't really see it inside the house. The hot or cool air travels through a system of ducts and then gets delivered into the rooms through small vents.
WHY TRILECT FOR ducted heat pump
Trilect supply and install only the best brands of ducted systems.
Our team is experience and have the knowledge about all aspects of these systems from concept planning through to installation we will ensure you get the right solution for your home, business or building.

FULL FREE HOME ASSESSMENT
Many other companies when quoting do not get under your house or up in your roof space! But not us, we are happy to do this in order to provide you with an accurate quote.

When booking an appointment, our team will give you an exact date and time that we will be there to quote or install. We will also remind you about that appointment.

FAST TURN AROUND ON QUOTES
We aim to leave a quote on the day we meet you.
This means you'll have the chance to get your system installed or repaired as soon as possible.

LICENSED INSTALLERS AND TECHNICIANS
We are a team of Master Electricians Auckland with over 25 years of experience.
So sit back, relax and enjoy a seamless, stress-free project. We got it sorted for you!
Business partners & suppliers
We have great reputation in our field and so do our partners & suppliers


Let's get started on your project
Contact us today to arrange an appointment with our technician. There is no obligation to work with us after the meeting. You won't be tied into any contracts at this stage.