Create a clean, cosy and comfortable home
Home ventilation for health and comfort
Home. It's where we live, relax and are most ourselves. But your home can also be a source of discomfort and even illness when temperature and moisture variations aren't kept under control. That's where home ventilation from Trilect Energy can help. Using our state-of-the-art ventilation products, we can keep your home mould and condensation free, with comfortable temperatures all year round.
Whether you are suffering from ongoing mould issues, general dampness or condensation issues, musty smells, warping floorboards, termite infestation or issues with trapped heat in your roof space, we can offer cost-effective quality solutions.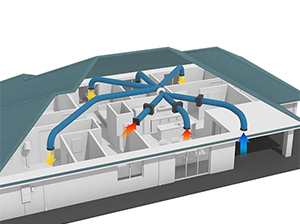 POSITIVE PRESSURE VENTILATION
PPV provide continuous & quiet ventilation throughout a dwelling, without cold draughts or affecting the operation of open-flued combustion appliances.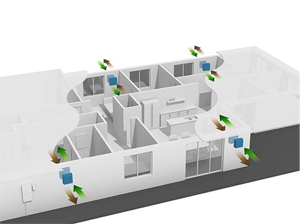 HEAT RECOVERY VENTILATOR
An HRV is a very energy-efficient system that pulls the stale air from inside your home while simultaneously replacing it with fresh air from outside your home.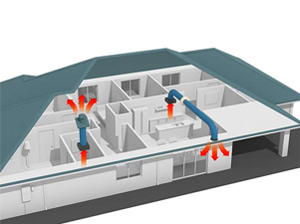 DUCTED BATHROOM FANS
The moisture-laden, damp air in bathrooms can lead to mildew and mould on the tiled surfaces & in time can cause serious health problems.
HEAT TRANSFER SYSTEM NZ
Heat transfer system makes the most of your existing heat sources by spreading their warmth into other areas of your home, making it more comfortable.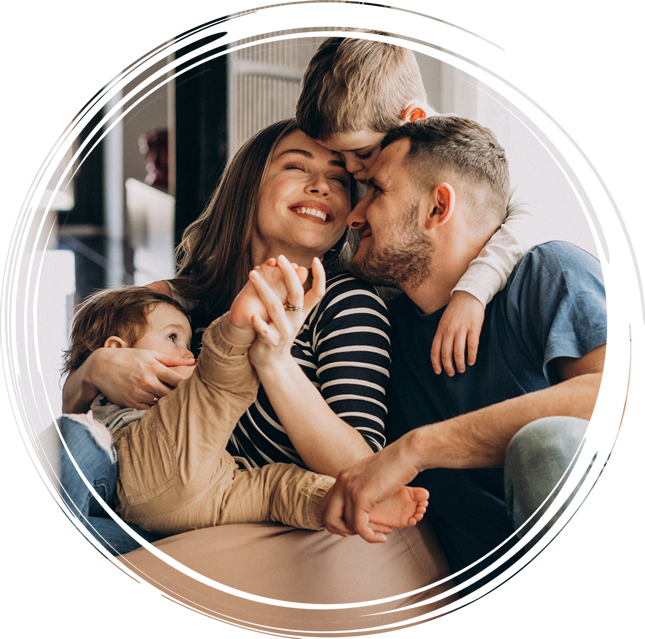 Find out how home ventilation can fix your house problems.
A Trilect ventilation system becomes an effective home cooling device by introducing and circulating naturally cooler night air around your home.
The system draws the warm air through a very effective filter, removing air pollution including pollen, allergens and harmful dust.
A ventilation system utilises the free, naturally beneficial air in the roof space or from outside purifies it then introduces it into your home.
The sun on your roof creates a source of free, warm air in the roof cavity below. This is what a ventilation system uses to create a warmer, drier home and reduce mould and damp.
WHY TRILECT FOR VENTILATION?
Whatever your home ventilation, heating or cooling challenge, we've got the skills and products to help you make your home healthy and snug, so you can fully relax.

FULL FREE HOME ASSESSMENT
Many other companies when quoting do not get under your house or up in your roof space! But not us, we are happy to do this in order to provide you with an accurate quote.

When booking an appointment, our team will give you an exact date and time that we will be there to quote or install. We will also remind you about that appointment.

FAST TURN AROUND ON QUOTES
We aim to leave a quote on the day we meet you.
This means you'll have the chance to get your system installed or repaired as soon as possible.

LICENSED INSTALLERS AND TECHNICIANS
We are a team of Master Electricians Auckland with over 25 years of experience.
So sit back, relax and enjoy a seamless, stress-free project. We got it sorted for you!
Business partners & suppliers
We have great reputation in our field and so do our partners & suppliers


Let's get started on your project
Contact us today to arrange an appointment with our technician. There is no obligation to work with us after the meeting. You won't be tied into any contracts at this stage.